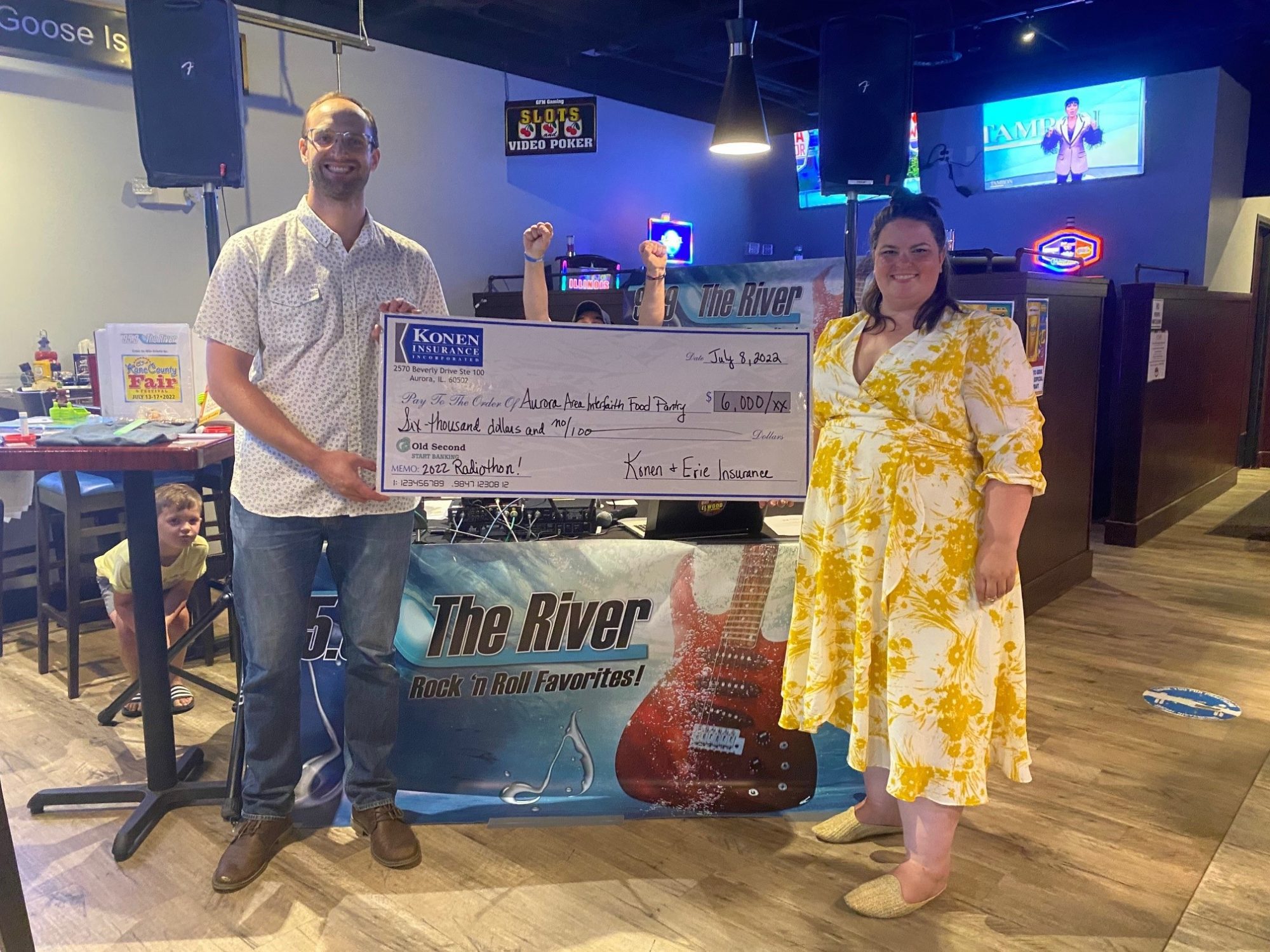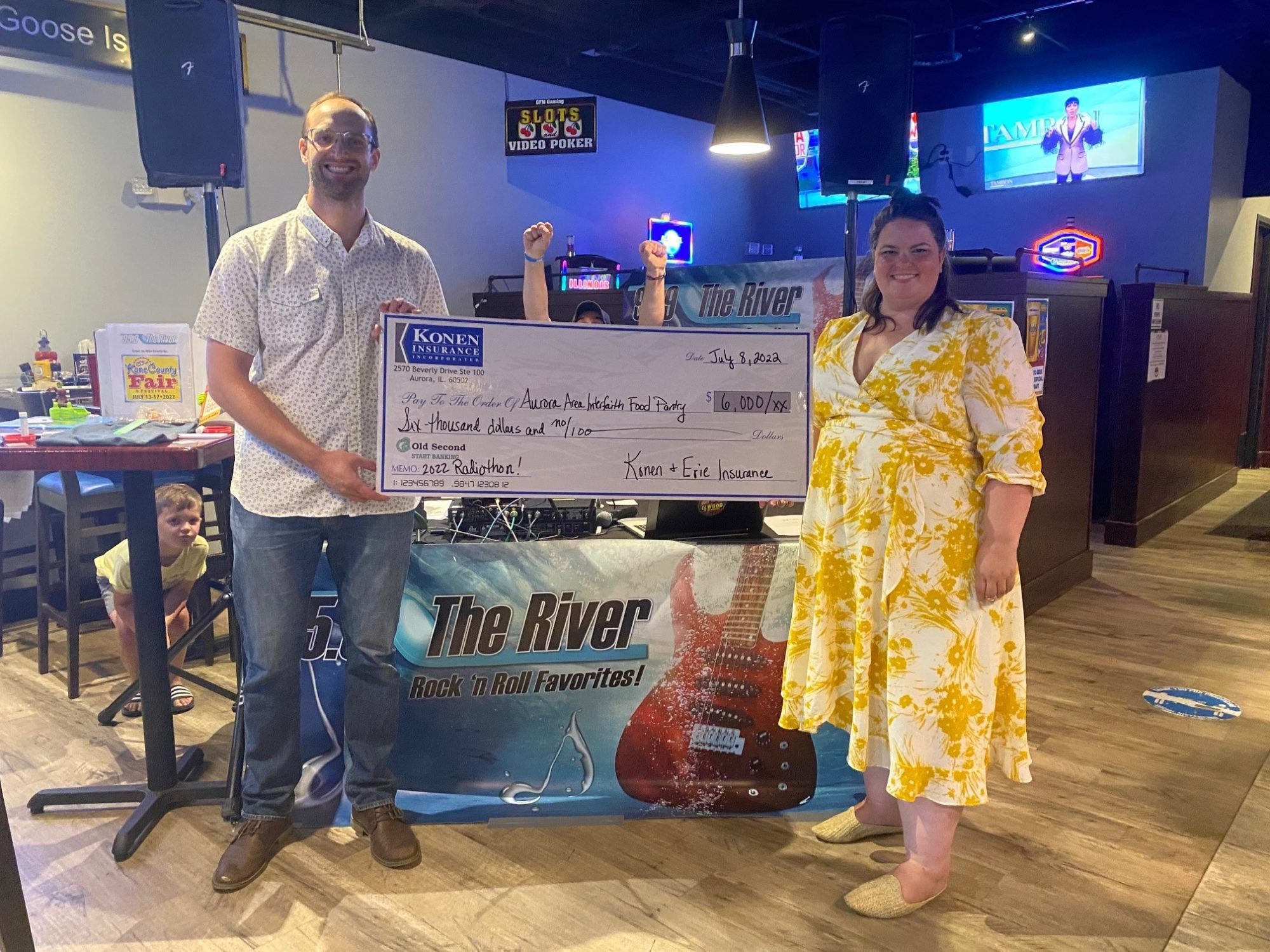 We are excited to run a monthly campaign we call "Quotes for a Cause." Each month, Konen Insurance will be donating $10 per new business quote, to a nonprofit or charitable organization, regardless of whether the policy is purchased! No matter the number of quotes provided per month, our minimum donation amount is $1,000! We are blessed to be able to give back to the community that we have been providing insurance protection to for the past 60 years.
For our July Quotes for a Cause campaign, we partnered with the Aurora Area Interfaith Food Pantry. We stopped by their recent live Radiothon event to present Executive Director Shannon Cameron with a check for $6,000! Konen Insurance provided a $5,000 donation and Erie Insurance added another $1,000! The Aurora Food Pantry is committed to providing nutritious food relief to the community in a humanitarian and compassionate manner. At Aurora Food Pantry, clients select the food that best meets their needs. Modeled after a typical grocery store experience, clients take a cart and go up and down the aisles, selecting items. The number of items a client receives is determined by the size of their family and the stock available. By offering choice, less food goes to waste, clients can better plan meals for their families' needs, and they are able to serve our community with dignity and compassion.
Thank you to the Aurora Food Pantry for everything they do to protect the less fortunate in our community!