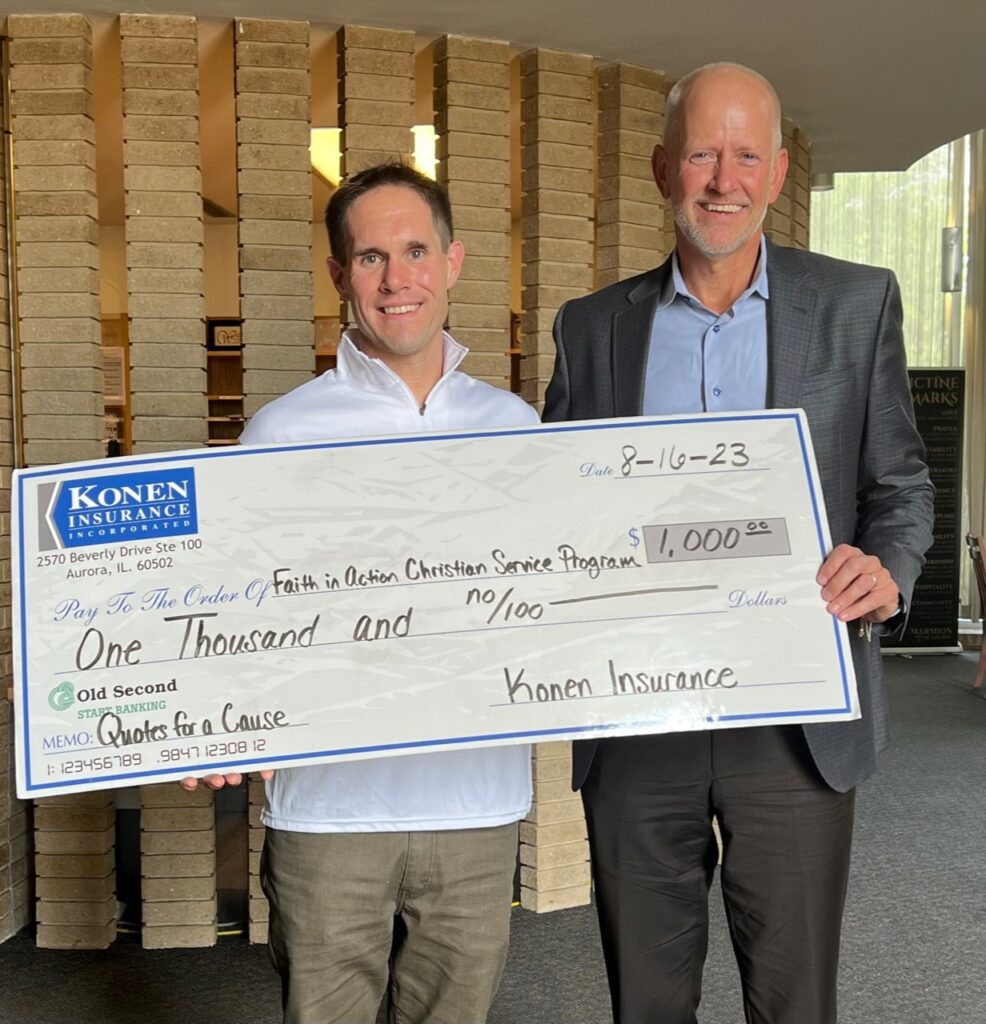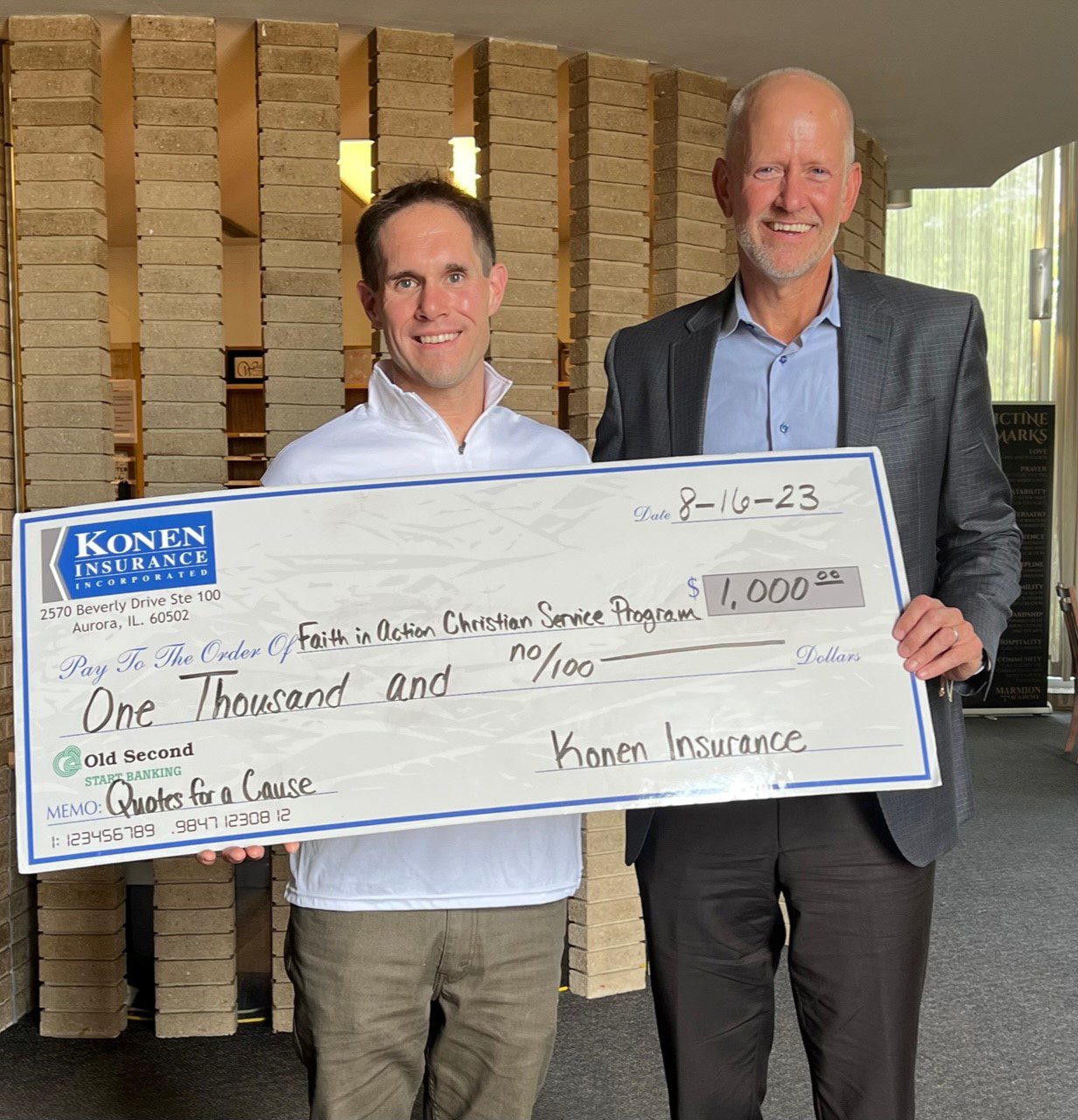 We are excited to run a monthly campaign we call "Quotes for a Cause." Each month, Konen Insurance will be donating $10 per new business quote, to a nonprofit or charitable organization, regardless of whether the policy is purchased! No matter the number of quotes provided per month, our minimum donation amount is $1,000! We are blessed to be able to give back to the community that we have been providing insurance protection to for the past 60 years.
For our August Quotes for a Cause campaign, we partnered with Marmion Academy's Faith in Action Christian Service Program. Brian Konen stopped by to present a check in the amount of $1,000! The Faith in Action Christian Service Program invites students to give of themselves in a spirit of compassion, joy, and love. Faith in Action is designed to provide students with "hands on" experiences that allow them to gain a broader perspective of our world and their role in building community in our school, in our local area, and in society as a whole. It challenges students to live out their faith through service with the goal of helping them to form a deeper connection with Christ.
Thank you to Marmion Academy's Faith in Action Christian Service Program for providing structure and guidance to the next generation of leaders.