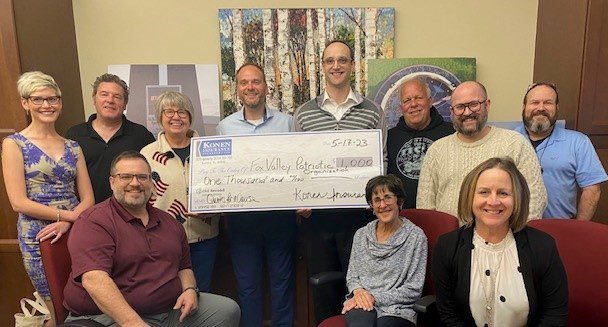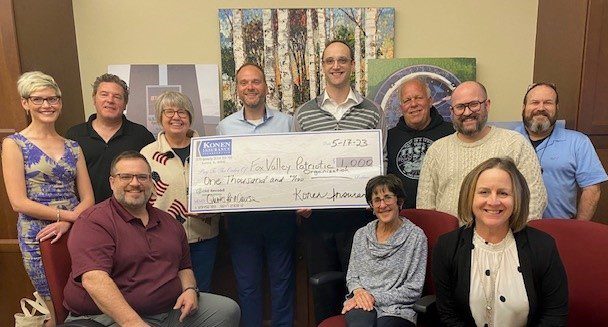 We are excited to run a monthly campaign we call "Quotes for a Cause." Each month, Konen Insurance will be donating $10 per new business quote, to a nonprofit or charitable organization, regardless of whether the policy is purchased! No matter the number of quotes provided per month, our minimum donation amount is $1,000! We are blessed to be able to give back to the community that we have been providing insurance protection to for the past 60 years.
For our Quotes for a Cause Campaign this month we partnered with Flag Day Monument to show our support for our country via a monument that is striking in design, while remaining educational. The monument captures our nation's history from 1776, all the way to 2016 in 25 year increments. Nicholas Knudtson (center right) is pictured handing a check in the amount of $1,000 to Fox Valley Patriotic Organization!
We thank Fox Valley Patriotic Organization for educating and sharing our nation's history with every member of our community on a daily basis.