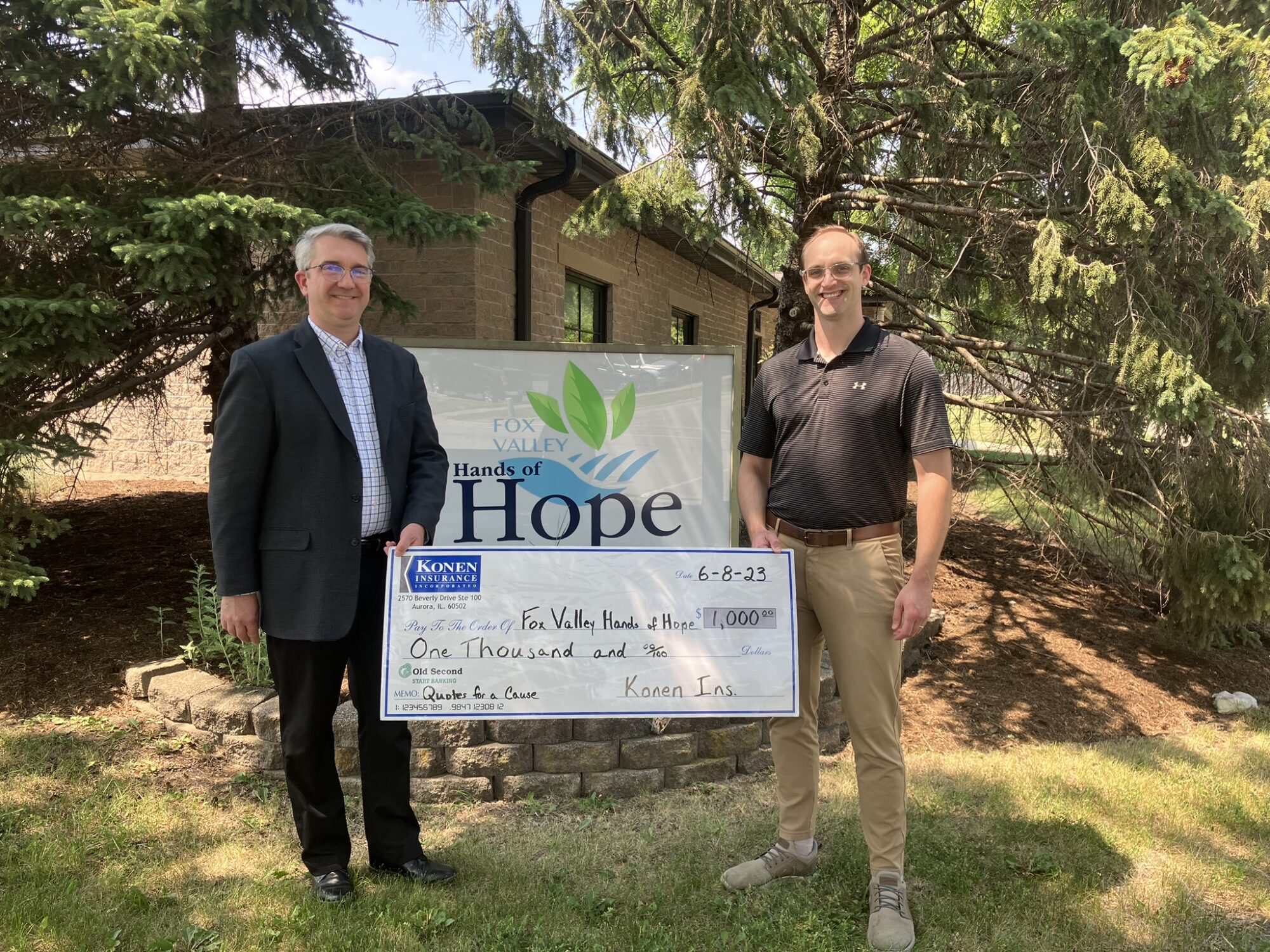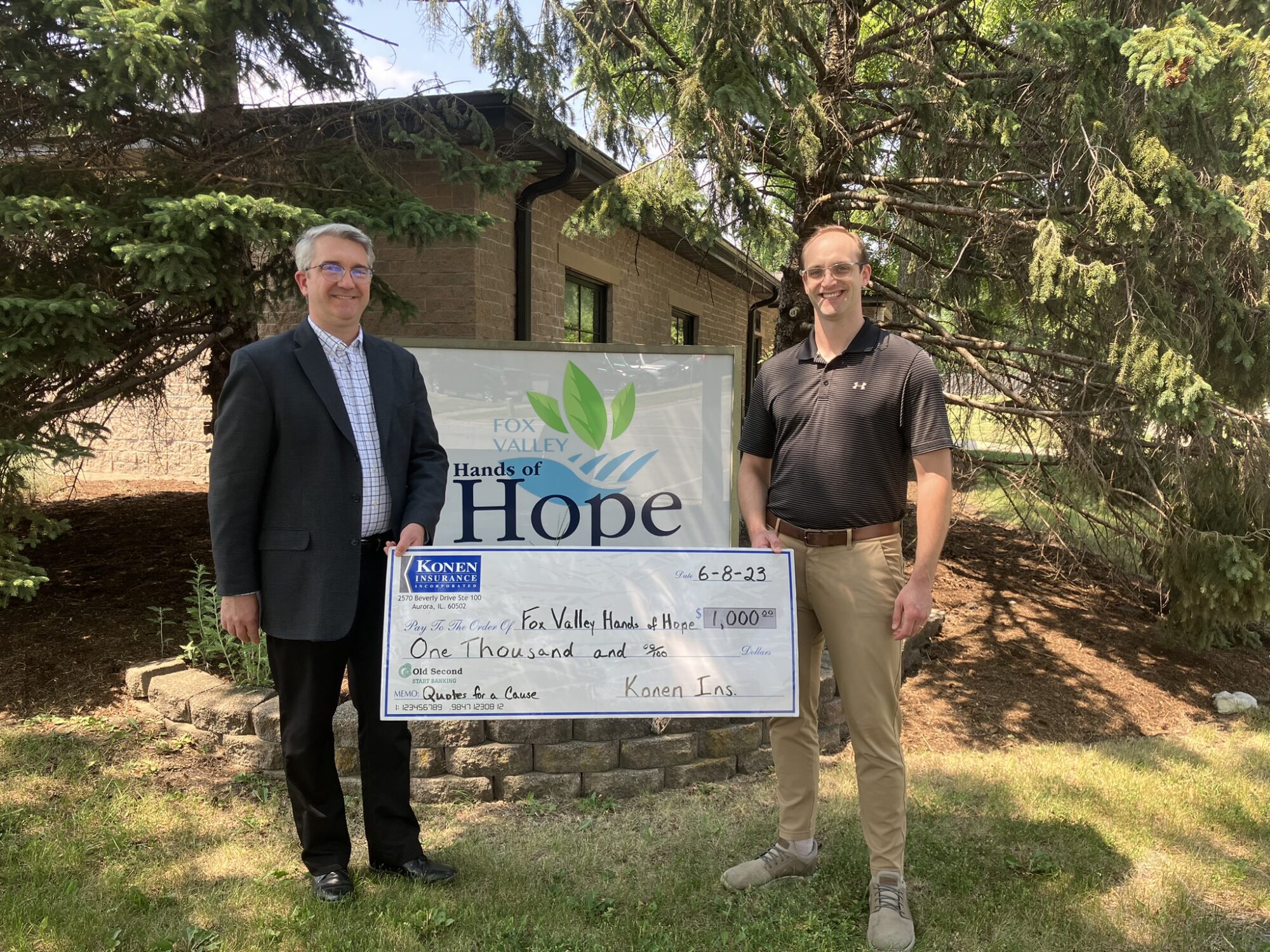 We are excited to run a monthly campaign we call "Quotes for a Cause." Each month, Konen Insurance will be donating $10 per new business quote, to a nonprofit or charitable organization, regardless of whether the policy is purchased! No matter the number of quotes provided per month, our minimum donation amount is $1,000! We are blessed to be able to give back to the community that we have been providing insurance protection to for the past 60 years.
For our Quotes for a Cause Campaign this month we partnered with Fox Valley Hands of Hope to show our support for to their incredible cause of helping those in need during the process of grieving. Families can have a difficult time during serious illnesses or during the grieving process of a loved one, and that is where this no cost service truly helps the community. Nicholas Knudtson (right) is pictured handing a check in the amount of $1,000 to Jonathan Shively (left) with Fox Valley Hands of Hope!
We thank Fox Valley Hands of Hope for helping our community through difficult times with such a critical service.