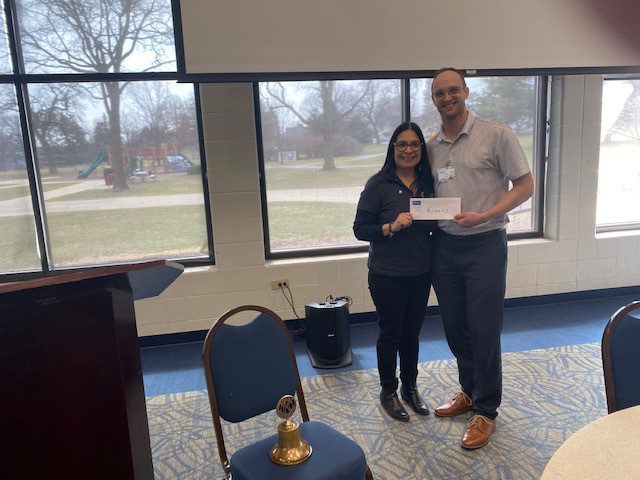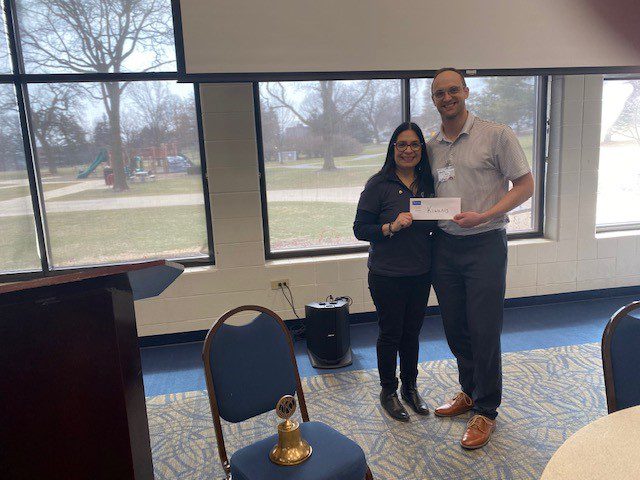 We are excited to run a monthly campaign we call "Quotes for a Cause." Each month, Konen Insurance will be donating $10 per new business quote, to a nonprofit or charitable organization, regardless of whether the policy is purchased! No matter the number of quotes provided per month, our minimum donation amount is $1,000! We are blessed to be able to give back to the community that we have been providing insurance protection to for the past 60 years.
For our Quotes for a Cause Campaign this month we partnered with Kiwanis Club of Aurora for their annual pancake breakfast they have been holding since 1950. Many people came out to have a good time, while supporting Kiwanis critical mission of helping the children of the world. Children under 5 were treated to a free breakfast while money was raised to help children in the Aurora community. Nick Knudtson (right) is pictured with Christina Campos, the President-Elect of Kiwanis, handing her a check in the amount of $1,000!
We thank Kiwanis for working so hard towards the critically important mission of helping the children of the world.