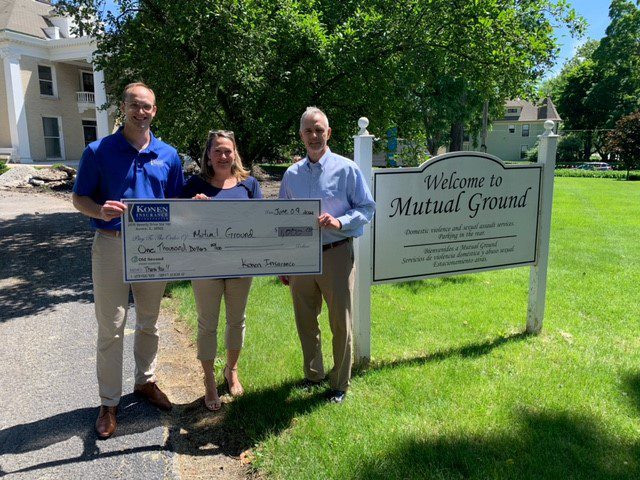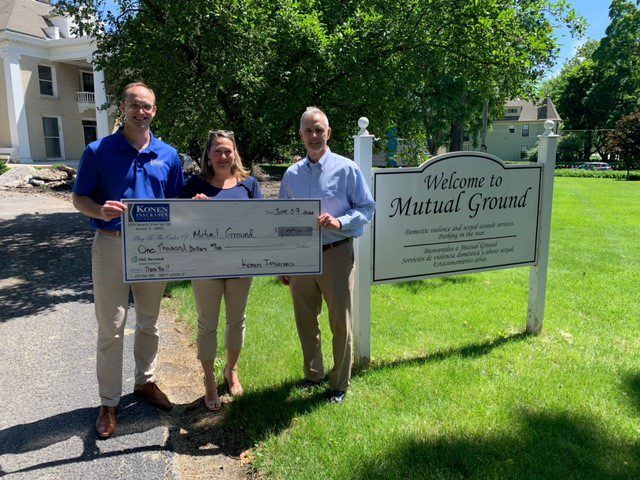 We are excited to run a monthly campaign we call "Quotes for a Cause." Each month, Konen Insurance will be donating $10 per new business quote, to a nonprofit or charitable organization, regardless of whether the policy is purchased! No matter the number of quotes provided per month, our minimum donation amount is $1,000! We are blessed to be able to give back to the community that we have been providing insurance protection to for the past 60 years.
For our Quotes for a Cause Campaign we partnered with Mutual Ground in Aurora. Mutual Ground provides shelter, safety, and prevention for women. Nick Knudtson, Michele Meyer, and Jerry Knutdson are pictured with a check to Mutual Ground in the amount of $1,000!
We thank Mutual Ground for providing a safe community where those in need can reach their full potential.