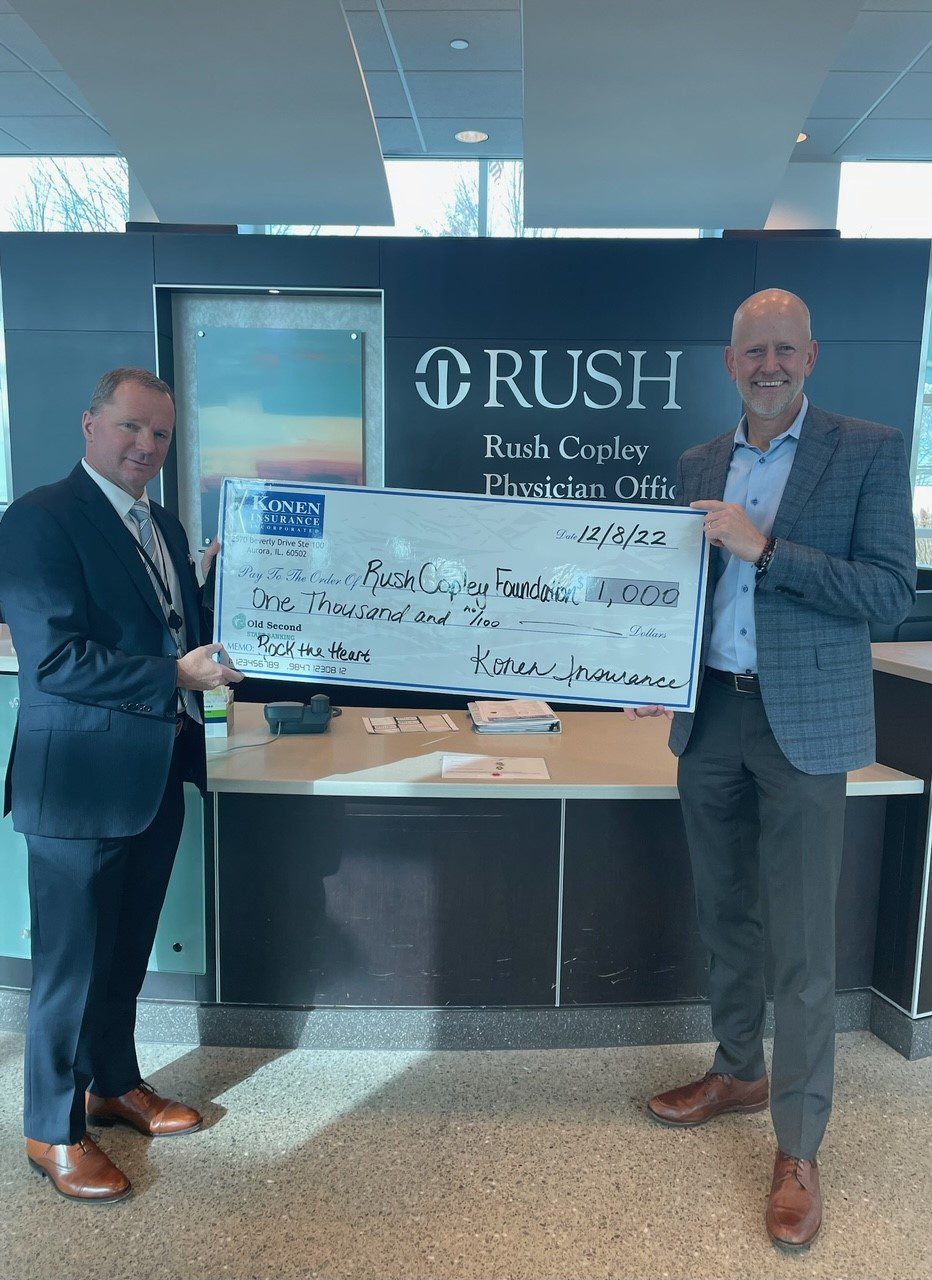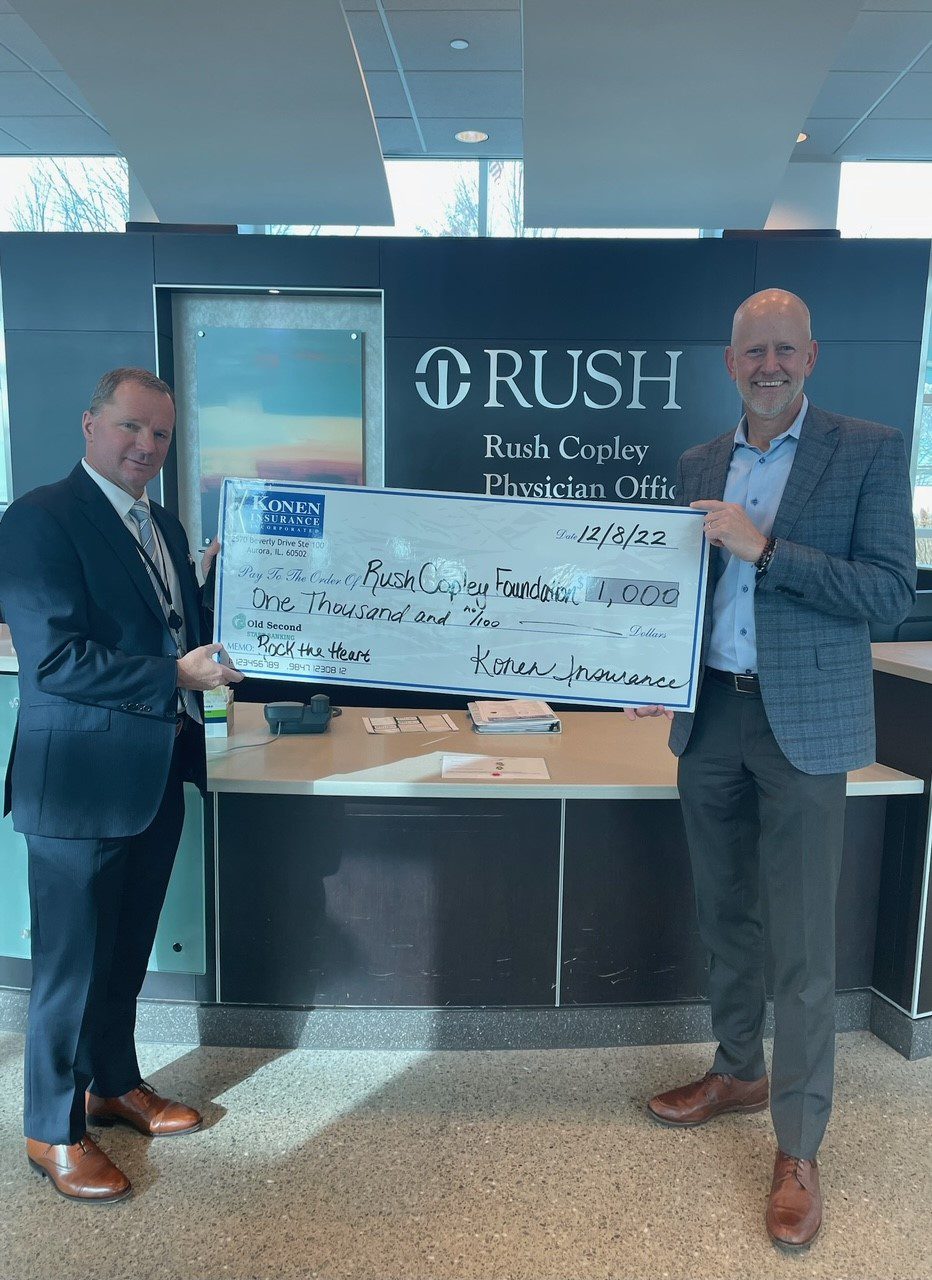 We are excited to run a monthly campaign we call "Quotes for a Cause." Each month, Konen Insurance will be donating $10 per new business quote, to a nonprofit or charitable organization, regardless of whether the policy is purchased! No matter the number of quotes provided per month, our minimum donation amount is $1,000! We are blessed to be able to give back to the community that we have been providing insurance protection to for the past 60 years.
For our Quotes for a Cause Campaign we partnered with Rush Copley Rock The Heart. Proceeds from the fun and exciting evening benefit the Dr. Santosh Gill Fox Valley Heart Fund, which supports cardiovascular services for the underserved through diabetes education, AED donations to local nonprofits, a community-based fitness wellness program, and more. Brian Konen (right) is pictured with a check to the Rush Copley Foundation in the amount of $1,000!
We thank the Rush Copley Foundation for providing much needed healthcare support and protection to our community.